Price Match Guarantee
We'll match any cheaper like for like price against our competitor
BioBadge Open Faced Dual Sided Card Holder - Portrait - Various Colours - Pack of 100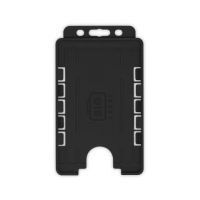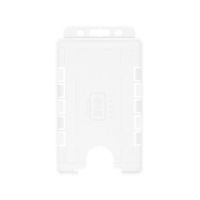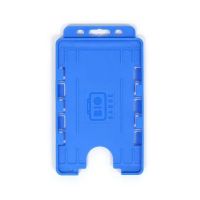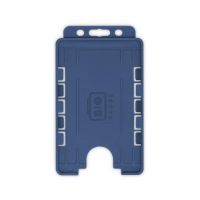 BioBadge Open Faced Dual Sided Card Holder - Portrait - Various Colours - Pack of 100
ABBOPDC
Prices exclude shipping.
Free Shipping for orders over £100
UK £7.95 for orders less than £100
ROI, Jersey, Guernsey £15 for orders less than £100
At Total ID we are always striving to offer new and improved products and due the environmental factors we have decided to change all our open faced single and dual sided card holders to an oxo-biodegradable plastic. Made from Oxo-biodegradable plastic, our clear BioBadge degradable card holders are our best selling card holder and play a significant role in helping organisations reduce their carbon footprint. The moulded ridge design reduces card bending or cracking resulting in fewer cards being reissued, therefore saving you both time and money.
Also available are WHITE BIODEGRADABLE PLASTIC CARDS - CLICK HERE

86mm x 54mm
Fits standard CR80 credit sized cards
Can't find what you're looking for? Please call us free on 0800 588 4000 or e-mail [email protected] and we'll do our very best to find you the right product.
Need a sample?
No problem - Click the button, fill out the form and we'll get one sent out.

Get a sample