Meet the team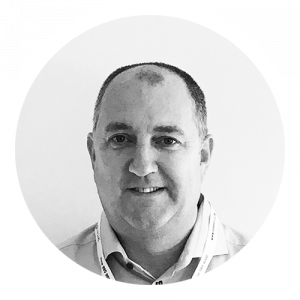 ANDY ROBERTS
Managing Director
Andy founded Total ID in 2007 having worked for over 20 years in the ID industry in a variety of senior sales roles. Andy and Total ID worked from the very start to offer impartial advice on the most cost effective and secure ID card solutions for organisations.
Outside of work Andy has the 'joy' of supporting Liverpool FC and when not with friends and family can be found on a golf course!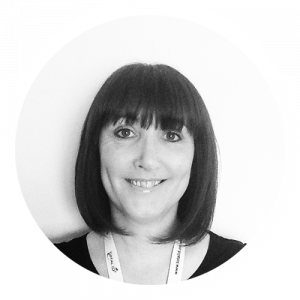 DEBBIE THOMAS
Office Manager
Debbie joined Total ID in September 2016. With over 20 years ID industry experience, Debbie's extensive product and system knowledge is a real asset to Total ID and its customers.
When not at work Debbie can be found enjoying walks with her dog Benji or in line with the Total ID health and fitness regime, relaxing at a local Pilates class or running through the North Wales countryside with the local running group.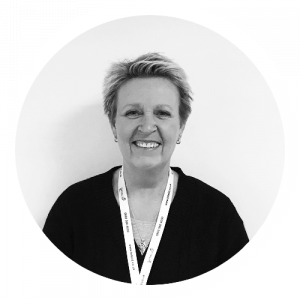 CLAIRE SHARPE
Marketing Manager
2013 proved a busy year as the business grew and full time office manager was needed so Claire joined Total ID to keep everything on track. Since then Claire has taken on the task of looking after her grandchildren so now works part-time looking after the Marketing.
When not in the office, Claire enjoys growing her own vegetables, exploring historic sites, hiking and kayaking - with dog Jake on board!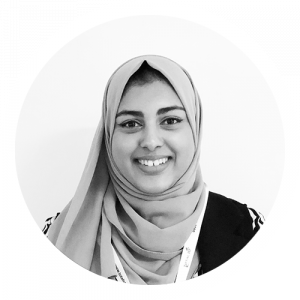 SAYMA BHUIYA
Marketing Apprentice
As the company continues to grow we wanted to offer an apprenticeship to not only learn the current marketing role but also give an opportunity to someone to develop the digital marketing function. As a result, Sayma joined the team in October 2019 and will be supported by her colleagues and North West Training/Llandrillo College.
Sayma enjoys outdoor activities such as hiking and also does indoor rock climbing. When not out in the fresh air, Sayma can be found at the gym or cooking her favourite Asian cuisines – of which the team are looking forward to testing and tasting!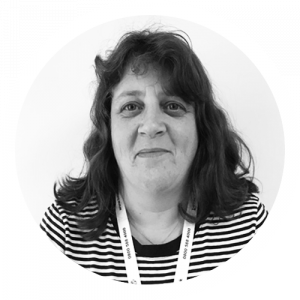 KATH ROBERTS
Customer Service Administrator
After celebrating our 10 year anniversary in 2018 and with continued growth, we needed an extra pair of hands to maintain our high level of customer service. Kath joined the Total ID team in January 2019 to take on this role, following a long career in this area.
As with many of the team, Kath is also a dog lover and has a Lhasa Apso called Taz. She also enjoys frequent trips to the cinema and theatre and is a keen baker with dreams of becoming the next champion of the The Great British Bake Off.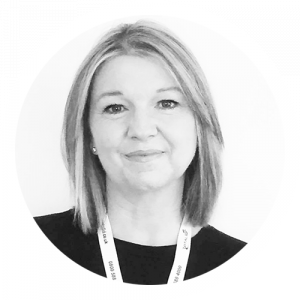 MANDY ROBERTS
Company Secretary
As the business began to grow rapidly, Mandy joined Total ID in 2008 in order to ensure that the business complies with all legislation and regulations, as well as keeping a close eye on the financial accounting.
When not looking after her family, Mandy enjoys going for long walks with her dog Marley and keeping fit at the local gym. Weekends away that include shopping are also high on the agenda!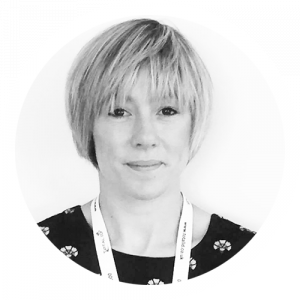 HELEN PARRY
Sales Manager North West
Based in the Total ID office Helen joined the business in 2009 helping to build her customer base in the North West. Helen knows ID inside out and is always on hand on the phone to help her customers.
A busy mum to twins she still has the energy to play for Shotton Steel Ladies RFC as scrum half and can sometimes be found in the office nursing her injuries from their latest battle.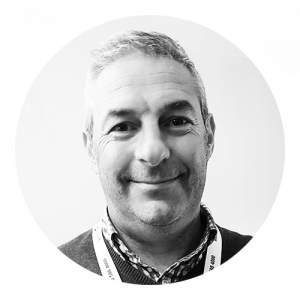 GARETH LYNN
Sales Manager Scotland
An honorary Scotsman having lived across the border for many years Gareth has been meeting his adopted country's ID needs for over 20 years - and with Total ID since 2010.
A very keen climber, Gareth enjoys the great outdoors and may be found on one of Scotland's many Munros - never letting such a thing as the weather get in the way or listening to classical music and playing the violin.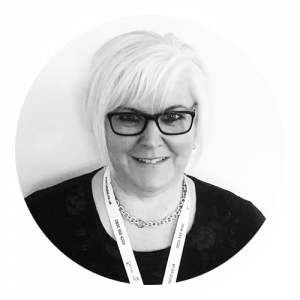 YVONNE MCHUGH
Sales Manager South East
Yvonne joined the growing ID team in 2014 taking on the South East area and has not only grown the business but also built great relationships with her customers.
Yvonne enjoys spending time with her 3 grandchildren, large circle of friends and cruising – in that order! Also a keen live music fan Yvonne can often be found at a gig or festival – to find out her favourite you'll have to ask her on your next call.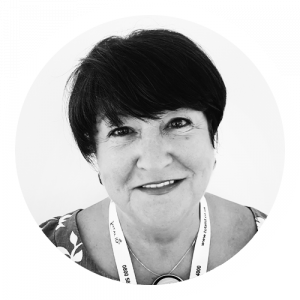 KIM HOOSON
Sales Manager South East
Following growth in this area Kim joined the team in July 2019 to help build the business supply of ID, cards and accessories to a new set of customers.
Kim comes from a food & flavours industry so has a great sense of smell and taste! Kim enjoys composing & participating in quizzes, hiking and exotic holidays. Kim also volunteers as a cook for the homeless in Chester on a Sunday and spending time with her large family.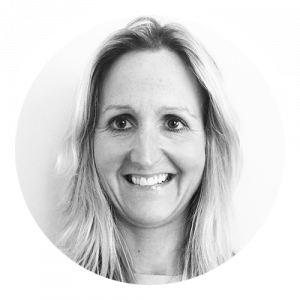 STELLA MANLEY
Sales Manager North East
Stella has been entertaining her many ID customers in the North East from her Darlington base for over 20 years and joined the Total ID team in 2013.
Stella has run the London Marathon twice and runs at least one marathon a year. She is also a keen golfer. She also keeps her family on track, especially her son and their dog Arthur who keep her busy with after-school activities and long walks in the woods!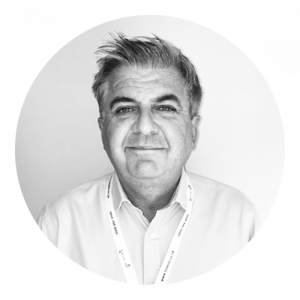 MARTIN MCGRORY
Sales Manager Midlands
Martin has been with Total ID since Nov 2014 and now works to use all his experience to meet the ID and card needs of his customers across the Midlands. He has over 20 years' experience - being just a mere schoolboy in short trousers when he started!
A keen footballer, Martin's 5-a-side skills can be seen around the best pitches of the Midlands unless he's nursing an injury of course!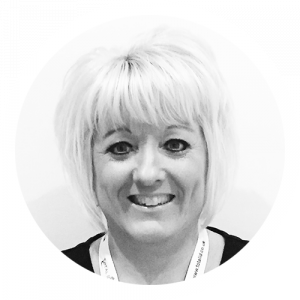 HELEN ROSEDALE
Sales Manager South West
Helen joined the team at Total ID in September 2016.
Helen has plenty of experience helping customers and is bringing this to meet the ID card and accessory requirements of our customers.
Helen enjoys travelling and whether on a break to her favourite city Dublin or at her caravan, she ensures she is back in the office each week, refreshed and ready to meet your ID needs!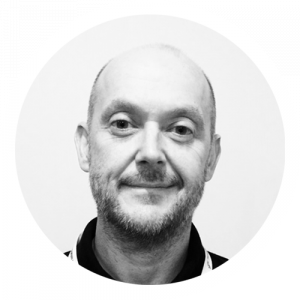 NICK HUGHES
Bureau Manager
Nick joined the Total ID team in 2014 to lead the ID and card bureau for the growing number of customers wanting to outsource their card production.
Nick is a lean mean spinning machine and when not driving his ID bureau's card printers at 100%, can be found at one of his many fitness classes keeping his physique in tip-top shape – or keeping the office smiling with his dry sense of humour!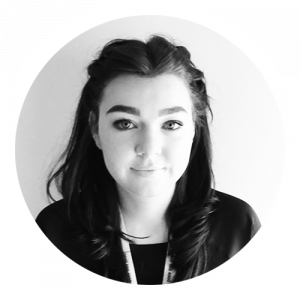 HANNAH ROBERTS
Bureau Assistant
As the card bureau grew Hannah joined in 2014 and uses all her training gained from a university degree in film and photography to assist with new card designs and ensure that turnaround timescales are met at all times.
Outside of work Hannah is a huge dog lover and so does dog walking for a few clients to indulge her passion. Hannah also enjoys travelling the world to experience different cultures.